Go on an epic adventure with family and friends! Head out to World of Barbie for an epic roadtrip. This nostalgic haven is located in the DFW area at Stonebriar Mall (2605 Preston Rd in Frisco, Texas). The experience is less than a three-hour drive from Austin and tickets are available now!
Step inside a life-sized Barbie® Dreamhouse that you can actually lounge in! After enjoying your road trip to World of Barbie, see her own pink set of wheels and go behind the wheel of her Camper Van (built by the world famous West Coast Customs)!
Hit the road for a memorable journey to World of Barbie!
Go on another trip aboard Barbie Interstellar Airways, the sky's the limit when it comes to the photo-ops you could dream up! You can also learn the legacy and herstory in the World of Barbie Doll Gallery.
Don't forget to visit the gift shop, you can customize your own Barbie and take her back to Austin with you! (The Barbie Build It feature is an add on to the original ticket price).
There's much to explore at World of Barbie!
Don't believe us? Here are some stellar reviews from the experience in other major cities:
"Loved it here!!! Not just for children, a place where a magical world of wonder and dreams come to life." –Melissa A.
"Just awesome, my daughters loved it, a lot of photo opportunities here.  A must see if you're a Barbie fan or collector." –James N.
"Loved it! Experience was seamless and smooth, loved seeing Barbie's world come to life." –Claire H.
"Amazing! I felt like a kid again. The best experience I've ever been to. Do not miss your chance to be anything you want to be in the World of Barbie." –Julia R.
"Absolutely an amazing experience! I grew up with Barbie and this was a dream come true!" –John D.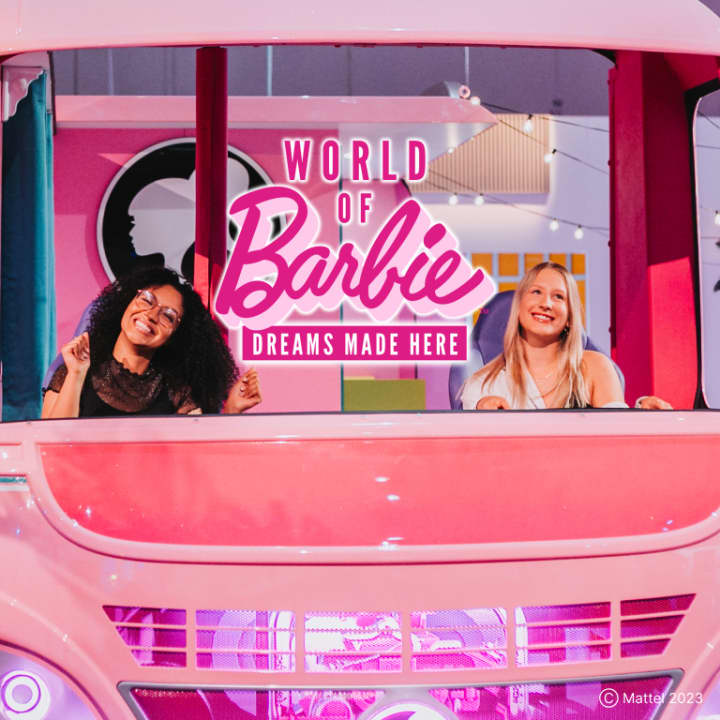 ---